Arrive In Canada Financially Prepared
January 13th, 2021 | 10:30 AM Toronto Time
---
Moving to Canada is a complicated process with many challenges and a lot of stress. Banking in a new country can seem like a daunting prospect too, but it doesn't need to be. Register for our upcoming webinar to learn how to set up your finances in Canada the right way.
By attending the live event you will be able to hear from Taru Walia, Financial Advisor from Scotiabank. You will have an opportunity towards the end of the webinar to ask her any questions you have.
At the live webinar you will learn:
The importance of managing your money upon arrival in Canada
Budget tips for before and after you arrive
The Importance of savings
How Scotiabank's StartRight program can help you
How to book an appointment with a Scotiabank representative
Featured Presenter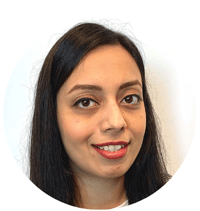 Taru Walia
Financial Advisor and Mutual Funds Representative, Scotiabank
As a Financial Advisor at Scotiabank Taru has a passion for explaining to newcomers how banking in Canada works and how it's different from banking practices in their country of origin.
Taru has a Master's degree in Finance and moved to Canada as a Permanent Resident in 2019. Taru joined Scotiabank in May 2019 as a Financial Advisor. This in depth Canadian banking experience has given Taru a unique and specialized perspective on the needs of newcomers and their finances.
"Meeting with new permanent residents, foreign workers, and international students from all around the world makes me delighted as I tend to share a part of my story with them. My hope is to teach them the banking essentials of Canada to allow them to save and grow." - Taru Walia
Unable to attend?
Register anyway and we'll send you a recording of the webcast by email
Who should attend?