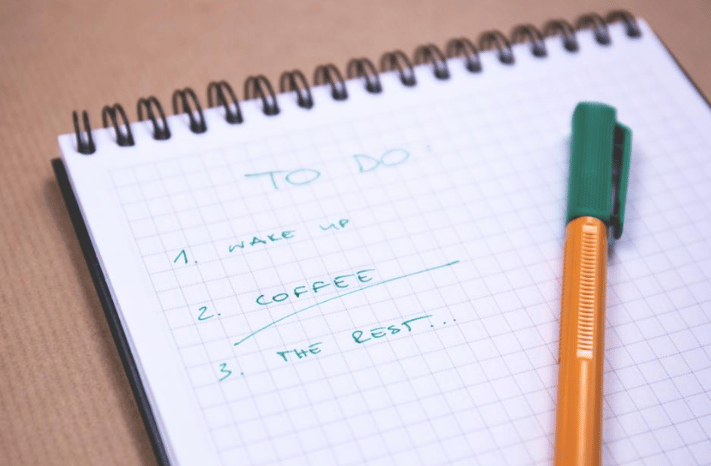 You've done it! Your confirmation of permanent residency is finally here! You're on top of the world. But wait. It's not as easy as buying a ticket, packing and exchanging teary goodbyes is it? A lot needs to be done. You are about to embark on a life-changing journey and you feel unprepared like a fledgling bird learning how to fly.
Relax. We've got you covered. This pre-arrival checklist will be your new best friend until the time you land in Canada.
1. Organize those documents
If you're anything like me and paper clutter gives you jitters, then you may need to start organizing. You're going to be dealing with a lot of documents. Attest and translate (English or French) accordingly.
Birth certificates

Education certificates, degrees

Employment documents

Medical records

Marriage (or divorce) papers
2. Open a Bank Account
Need I stress the importance of money? You'll need enough to survive the first few months (experts say from 6-12 months), until you find a job.
Learn about the Canadian banking system before landing in Canada.
Take advantage of an effective option to open a bank account before arrival in Canada. Certain banks offer online guidance, or represent Canadian banks

You can also apply for a credit card and wire-transfer the funds all before arriving in Canada. And once you're in Canada, a simple activation by visiting the branch allows you to use your funds immediately.
3. Register for Government Training Programs
Canada offers government training and bridging programs that benefit new immigrants. You can easily enroll in such programs before arriving in Canada.
Language programs are a great resource to brush up on your English skills and get to know the community on arrival to Canada. Look-up such programs and register to save time.
4. Research Residential options
If you're lucky enough to have friends or family in Canada, your first few weeks or months are covered. But, either way, you need a place of your own ASAP. Especially if you plan to crash at a distant cousin's one room apartment loaded with a family of five.
There's a lot of information on rental options online and your best bet is to research before arriving to Canada.You can opt for short-term hotel options or feasible rental apartments, condos or homes.
5. Familiarize with Job situations and requirements
Before coming to Canada, it's a good idea to have an idea of the job situation in Canada. Ask yourself these questions:
What jobs are available in your field?

How you can apply and find work as a newcomer?

Whose help should you seek (family, friends, head-hunters, settling agencies etc.)?
6. Getting on the Road
Driving in Canada is an achievement, a stepping stone helping you integrate into the society.
Don't forget to get your driving license from your native country and any other records that show your expertise. This will help cut down your insurance costs. Oh and no insurance? No driving!
7. Understand Health Insurance requirements
We all love Canada for its many treasures. Health insurance being one of them.
Before coming to Canada, understand the basic health insurance procedures and requirements. In some provinces you are eligible for health coverage on landing. While in other provinces like Ontario, it takes three months for your health benefits to kick in. In such a case, you can opt for private health insurance.
8. Prepare for a total life overhaul
Learn about this fantastic new country from family or friends you might have living in Canada. This was a lifesaver for us. We got tons of information. And if you don't know anyone, google's got your back.
From understanding the sporadic weather, culture, shopping, tipping and where to buy the best winter gear, you need to be prepared for some big changes.
9. Find ways to integrate into the society
It makes life easier to learn about the Canadian way of living before arriving simply by knowing how to integrate into society.
Schools, colleges, or any education related rules and requirements

Community centers - These are hubs for interacting with people, enrolling in free and paid activities and just getting a feel of what it is to be Canadian

Bus, train and subway systems

Cellular companies, packages, roaming etc.

Taxation laws - You will be taxed for everything. From a dollar worth of candy to 1000 CAD of clothing.
10. Understand Canadian Laws
Canada gives you the right and freedom to be who you are. In order to become a true red-and-white blooded, Tim Hortons, and poutine loving Canadian, show respect and abide by all laws. This feeling of mutual loyalty can shape the way we live as new Canadians.