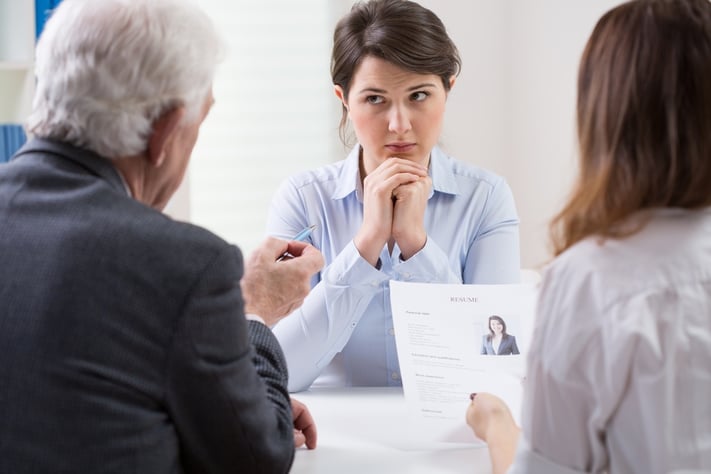 Anytime I am writing a new draft of my Canadian style resume I always like to start fresh if I have the time. This is especially important if it has been a while since I have updated my resume to include some of my most recent accomplishments. I always try to put together the best possible version of my resume so that I improve my chances of getting an interview in Canada. It is a very fine line between having a hiring manager put you in the interview column or to simply discard your resume. Remember to check, double check and triple check for any errors. A typo in your resume is a sure-fire way to ruin your chances of making it to the next stage of the interview process.
Here are my top 5 Canadian style resume mistakes to avoid
Don't confuse the past and present
You want your resume to be easy to read from the start. If you confuse the hiring manager with using the wrong tense to describe a previous job, this is not a good start. I always like to be extra vigilant of this when I am updating my resume, as it can be easy to overlook mistakes here.
Watch the video below to learn about a free assessment that can help you write your Canadian Style Resume!
Check your date formatting
When I put together a resume I usually like to keep it to just the year on my resume when detailing the length of time that I held a position. This is a matter of personal taste so feel free to go ahead and use the Canadian MM/DD/YYYY format. If you do though, you must stick with it. I am a little against this as it can sometimes be mistaken for the DD/MM/YYYY format which can cause confusion. If you do want to include the month and date then I suggest Month, DD, YYYY. This is clear and will not cause any confusion for the hiring manager.
Don't include a photo or any immigration documents
A Canadian style resume does not usually need a photo of yourself. Although this may be counter intuitive to many of you, please do not add your photo to your resume. Also, you do not need to supply any immigration documents when you first apply. The strength of your past experience that is detailed in your resume will be evidence enough of your ability. If they do ask for the documents then go right ahead, but there is no need to volunteer them at this stage.
Recommended for You:
Spellchecker is a double edged sword
A spell checking tool can be very useful to help you write a resume, however, you should never trust it completely. There are some typos that can be missed by a spell check and even an online grammar checker, they can still be technically correct so remember to always be checking your writing.
Keep an eye on the job description
While you may have a great deal of amazing job experience that you are proud of, it may not be relevant to the job. Always keep the job description of the position that you are applying for handy so that you can refer back to it and decide what professional experience to include into your Canadian style resume.