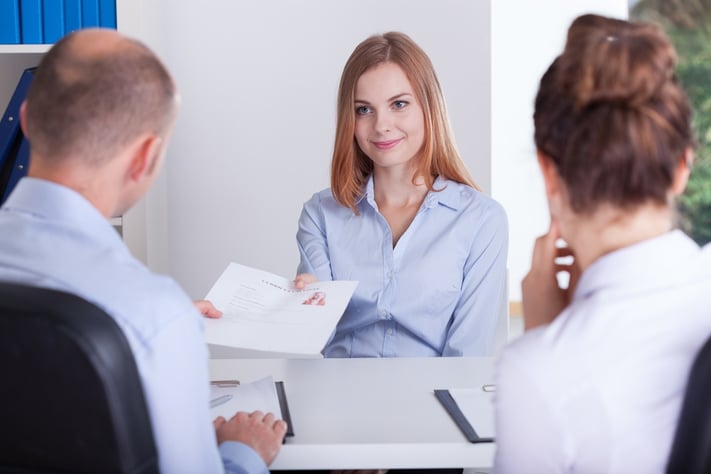 Whenever you apply for a job in Canada, you absolutely do need a cover letter. I always make a point of writing it out fresh so that it is up to date and about the company I am applying for, focused on exactly what they are looking for.
Many employers in Canada will agree that a good cover letter can make all of the difference so there is real value in making sure that yours is as perfect as you are! I always try to think of the cover letter as a way to introduce myself that isn't as matter of fact as a resume usually is.
Take a look at some of these great tips I have put together to help you write the perfect cover letter.
Get of to a great start!
You can't guarantee that the hiring manager will read all of your cover letter so you need to hit them hard and grab their attention within the first few sentences. You need to make a point of checking off at least one of the main job requirements that the job description outlines as soon as possible so that you will have their attention and force them to keep reading. Your cover letter should be hard to put down and hit every point of the job description. Now is not the time to be modest, you need to show off your skills!
Watch the video below to learn about a free assessment that can help you write your Canadian Style Resume!
Don't let yourself go off on a tangent
Keep the job description handy and don't stray from what the job needs too much. You can of course include some hobbies or other relevant interests, but that is the key word… relevant. Once you have made a first draft, go through it with the job description in mind. Did you cover everything? If not, take another swing at writing the letter.
Recommended for You:
Keep it short
Picture the scene, you are a hiring manager and you have 20 resumes to get through before lunch. The last thing that you want to do is have to read a 3 page essay for a cover letter. You need to keep it to one page and should be perfectly formatted so that it is easy to read.
Here are some great things to include and demonstrate
You know what the company does and how the role relates to the business as a whole

That you will help the company achieve their goals

You see yourself as an essential future member of the team