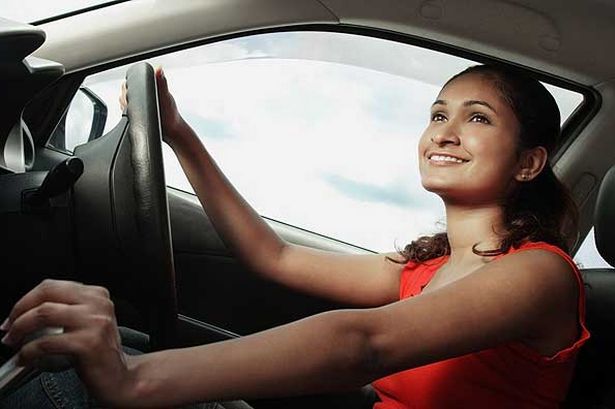 You might already have a driving license from your home country and most likely you will be able to use it to drive in Canada for certain period of time after you arrive (for example, 90 days if you reside in Ontario). If you want to use your foreign driving license, you should get an International Driving Permit in your home country before you leave.
Otherwise, I suggest you start the process of obtaining your Canadian drivers licence as soon as possible. Another benefit of having a valid drivers licence is that it can also be used as an official piece of Canadian identification when necessary.
As I mentioned before, the process of getting a driving licence in Canada depends on the province where you reside and on your driving background. In general, you will have to pass a written exam that tests your knowledge of rules and signs, pass the vision test and pass one or two driving tests. I'm going to talk about it in greater detail below so bear with me.
Recommended Posts:
Driving experience
If you have at least one year of driving experience from your home country, you might be able to fast-track getting your full licence in Canada. However, you need to meet certain requirements to be able to get a full licence. The process will depend on the country where your driving licence was issued and how long you have been driving.
If your driving licence was issued in the country that has an exchange agreement in place with the province where you reside, you will be able to simply exchange it for Canadian driving license. If your license was not issued in any of these countries, you might still be able to fast-track and get credit for previous driving experience.
In Ontario, you are allowed to self-declare one year of driving experience. All you have to do is to show a valid, original foreign driving licence.
If you want to claim more than 1 year of driving experience, you will need an official letter from the foreign issuing authority, which confirms that the licence is authentic. The letter needs to be translated into English or French.
Where do I start?
If you have never had a driving licence in your home country, you will need to learn how to drive by taking a driving course. Learning to drive in Canada will include learning Canada's driving laws and, of course, acquiring the necessary skills to drive a vehicle.
Your journey to driving in Canada will start with passing the driving theory exam which will test your knowledge of road rules and traffic signs. In addition to that, you will need to pass a vision test. If you succeed with both, you will get the G1 Driving Licence. There are a number of restrictions for those who who have a G1 Driving Licence and the most important one is that you can drive only when there is another fully licenced driver in the vehicle. The accompanying driver has to have a minimum of four years experience as such and sit in the passenger seat.
Moving on
In order to graduate from your G1 to a G2, you will have to pass a road test which will test your basic driving skills. Be advised, that the test can be taken after you've been a G1 driver for 12 months, unless you took an approved driver's training course when you were learning how to drive. This will allow you to save 4 months and go for G2 after only 8 months!
After 12 months of driving with G2 driving licence and before its expiry date, you take the test which covers more advanced driving skills such as parallel parking and driving on a highway. Once you pass it, you will get a full G licence.
There are plenty of tools available to learn to drive in Canada, such as Official Driver's Handbook that you can purchase in any grocery store or drugstore, online training tests and a variety of driving schools.