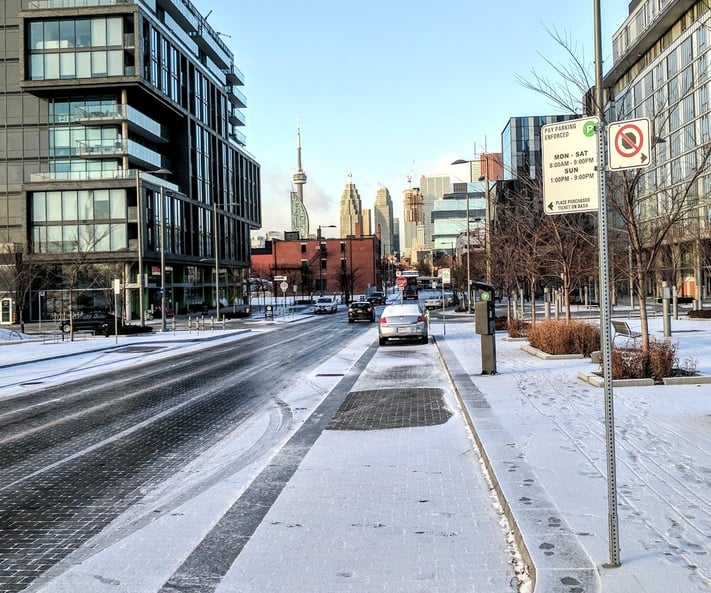 Four years ago in my home country of India, if someone asked me how I would describe snow, I would have most definitely said "a carpet of glistening sparkles." Four years later, in my new home country of Canada, I beg to differ on that view. Don't mistake me; I still like the snow, and during every winter I do look forward to the very first snowfall in Canada. Not only is it calming to watch the gentle snowflakes falling from the sky, but also it reminds me of the upcoming phenomenal 'White Christmas.' However, after Christmas, I sometimes catch myself asking "what next?"
Come January, the winter in Canada can get much harsher, with the cold lasting through February. Canadian winter for immigrants can seem like an unfamiliar concept at first especially when migrating from a warm country like India. During my first Canadian winter, I still remember the day when my feet turned frighteningly numb and felt like icicles as a result of wearing the wrong set of shoes. As a new immigrant, I always got my sense of winter clothing wrong until my friendly Colombian neighbor also an immigrant told me about the art of "layering" clothes. In hindsight, I should have asked myself before arriving in Canada, "What clothing do I need for my first Canadian Winter?"But now I'm glad that after all these years, it is through my experiences that I have learned that, Canadian winter is all about dressing to stay warm and not about looking stylish.
For a lot of new, inexperienced Canadian immigrants, it's important to get winter-ready by investing in good winter clothing. The most important and basic winter clothing every immigrant needs to have handy is a reliable body-sized water-resistant coat that is meant for withstanding negative temperatures. Never compromise on the quality of a winter coat. Even if it is slightly pricey, it's still worth an investment. The other essential winter clothing you will need is snow boots, a pair of mittens and a winter hat which will greatly help in staying warm against the wind chills.
Canada is perhaps one of the very few countries that goes through the cycle of extreme weather conditions. On the one hand, there is a harsh cold winter season, and on the other, it has the most beautiful spring and summer season ever. The average temperatures in the winter can vary across Canada depending on the location, which also creates an impressive diversity of the weather conditions. For example in provinces such as Alberta, Saskatchewan, and Manitoba the average daily temperature can be anywhere between -15 degrees C and as low as -40 degrees C. Whereas British Columbia enjoys a relatively mild and rainy winter where the temperature rarely drops below the freezing point. Even though the winter season comprises of December, January, and February, sometimes it can stretch until March depending on the severity in the temperatures.
Winter is a huge part of the Canadian culture which reflects in the Canadian art, music, literature, lifestyle and sports. As a way of coping positively with the cold weather, there are so many activities you can do. Get to know Canada's seasonal celebrations by taking part in the winter events like the light festivals such as 'Toronto's Cavalcade of Lights' or the 'Winter Festival of Lights celebrations in Vancouver.' The 'Winterlude in Ottawa' that features the world's longest rink, ice sculptures, and lots of food and hot drinks is also a great attraction. Take a fun trip with your kids to see the 'Québec Winter Carnival' in the Québec City. If you like adventure, try to learn skiing or ice skating or go dog-sledding, ice-fishing, etc. If you don't have the funds or access to the above options, you can try other ways to stay busy by keeping physically active through exercises. Even a ten-minute walk in the sunlight can release and combat the winter stress and help in the overall mental and physical well-being.
So the big question is how to make it through Canada's winters?
The fact that Canadians don't hibernate during the winter and get outdoors to experience life is admirable for immigrants like me. It is this very attitude of embracing and identifying with the winter that makes Canadians excel in the field of winter sports like Hockey, ice skating, curling, skiing, snowboarding, etc. The real spirit of merging with the Canadians comes from being open minded and experiencing the country's vast culture despite its harsh climatic conditions. As a relatively new immigrant, I am still adjusting to the cold climate one winter at a time.