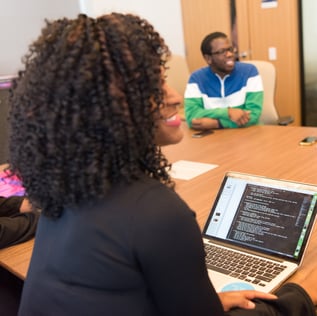 Many immigrants to Canada are concerned that they will need to change their behavior at work to fit into the Canadian workplace. It's true that you may find some of the workplace etiquette a little different, but it will not be too challenging to pick up once you start working. Canadians are usually very patient and understanding of cultural differences so, if you are willing to meet them halfway then they will embrace you with open arms.
In an office environment, you need to be professional when at work. This is a catch all term for respecting one another, being on time, and presentable. There are some easy ways to make sure that you make a great start at your new job in Canada. Here are 10 ways that you can be professional in the Canadian workplace.
How to be professional in the Canadian workplace
Be good at what you do. Show that you are willing to learn, and that you can perform in your role, and meet or exceed expectations.
Be reliable. Make sure that people can count on you to get the job done right the first time.
Build and maintain trust. One way to do this is to keep your commitments to others.
Show your integrity. Show that you are honest and that you have principles and values that align with the organization.
Show respect. This is important when you are trying to be professional but will also help you out in the long term as respect will be returned to you.
Always be improving. You should work hard to learn new skills that are important for your job and your role.
Smile. Be a positive member of the team that others will enjoy working with.
Help your colleagues. This is great to foster good relationships.
Stay focused at work. Try not to let personal matters interfere with your work day. There are exceptions to this, but it is easy to keep these things private.
Listen. Pay attention to your colleagues and listen actively to show your interest and professionalism.
By following these 10 tips, you will be able to make a great impression with your colleagues and set yourself up for advancement opportunities. Your efforts will not go unnoticed.