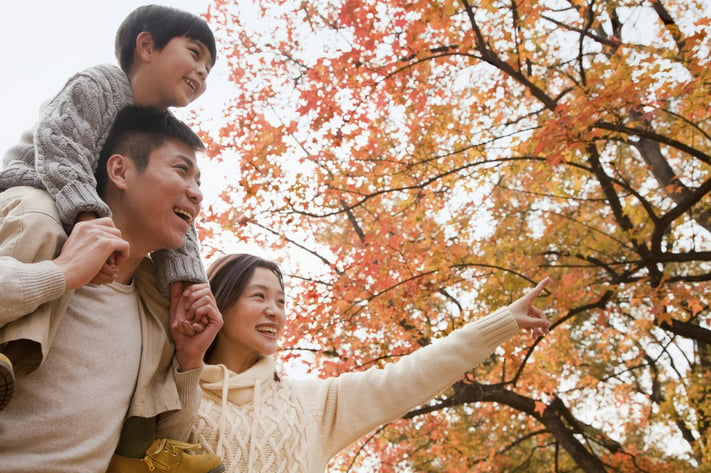 I still remember the feeling of landing in Canada. It didn't seem real. After so many months and years getting all of the appropriate documents together, then waiting for my application to be processed the day was finally here. I felt a huge surge of relief and happiness when my landing papers had been confirmed and I was able to start my new life in Canada as a permanent resident.
The first week after that day was a real whirlwind as there is so much still to do once you arrive in Canada as an immigrant.
Getting your social insurance number in Canada (SIN)
You will need your social insurance number if you want to work in Canada. This is a 9 digit number that will be given to you at any Service Canada office. To apply for this you will need your landing documents and anything else that you have to prove that you can work in Canada legally.

Opening a bank account in Canada
A bank account in Canada is absolutely necessary for all newcomers to Canada. You can also open a credit card as a newcomer too. This is vital to helping you to build your credit rating in Canada.
I had no idea that I could have opened my bank account in Canada before I arrived here. This would have been a great deal easier that the extra effort I had to go to to send my money to Canada and show proof of funds.
Getting your first Canadian cell phone
As cell phone plans go, Canadian cell phone packages are quite expensive. You should shop around and find a plan that suits you. You could even get a pay as you go sim card for your current phone and use that until you are ready to commit to a plan.
I waited until I had a good job before getting a cell phone plan as I found that the pay as you go phone I had in Canada as an immigrant was a great place to start.
Meeting people in Canada as an immigrant
After completing all of the paperwork it is nice to relax with friends. If you have arrived in Canada alone then you will have to make some extra effort to meet people and build a group of friends from scratch. Not to worry, you are not alone, there are plenty of meet up groups for like minded people in Canada regardless of your interests.
Enjoy it!
Now that you are here in Canada, why not take some time to enjoy all it has to offer, from museums to nature, you should really plan to take it all in. I found that there is something for everyone in Canada and I love every minute of exploring my new home!