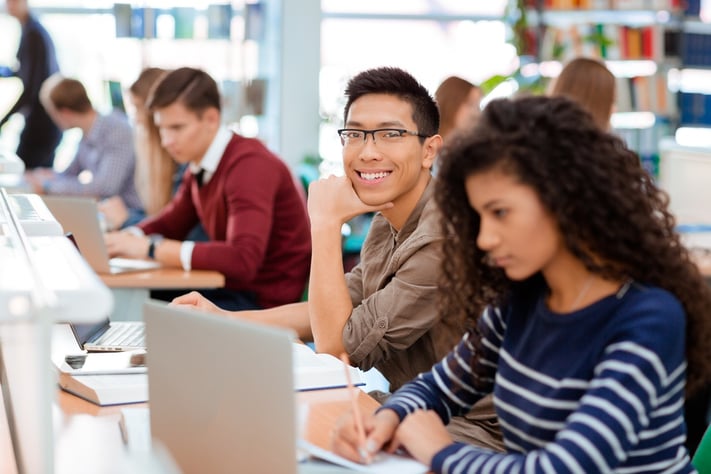 If you are about to come to Canada as a permanent resident, or even if you are in the process of applying for your visa to Canada then you may want to improve your English skills. Once you arrive in Canada as a permanent resident you will be able to take classes funded by the Government of Canada for free. These classes are called Language Instruction for Newcomers to Canada (LINC), and Cours de langue pour les immigrants au Canada (CLIC).
There are some great benefits to taking part in these classes:
They are taught by qualified, experienced teachers.

You can take them in a classroom with other students or online.

You can take them full-time or part-time, during the day, evening or on weekends.

You will also get information to help you settle in Canada (e.g. housing, banking, citizenship, and how to get a job).

Some offer childminding while you are taking classes, and transportation to and from your classes.

You can take them at various locations such as community organizations, schools, and colleges.

In some locations, there are classes for people with special needs.
You may find that your English skills are adequate to get around and enjoy day to day life, however if you want to take your career to the next level or even if you want just a little more confidence with your English ability. These free english classes can get you to a point that you are able to comfortably converse in English and this can really open doors professionally.
Another great benefit to taking one of these classes is that you will be able to meet other newcomers to Canada just like yourself. This can be a great confidence boost as well to know that you are not alone and that there are others just like you who are also trying to improve their English.