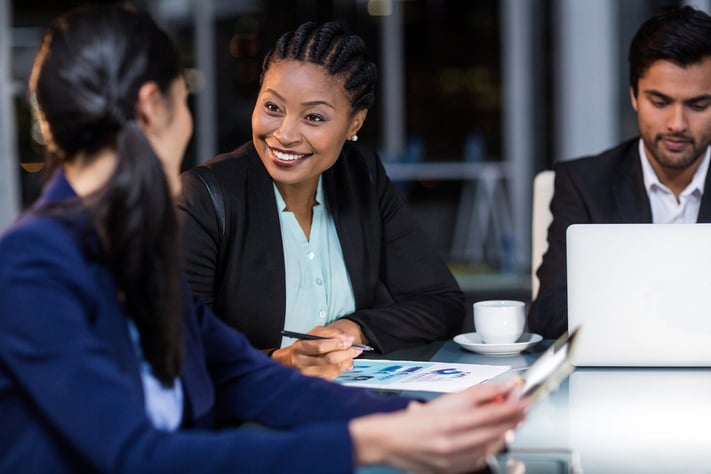 Hiring managers see a lot of resumes every day. You should spend some time thinking about how you can make yours stand out. I always try to make sure that there is something in my Canadian style resume that makes it unique and memorable. Of course I always make sure that I cover off everything that is listed in job description in terms of professional requirements too. I just like to add my hobbies and interests to make me seem more like a person and less of just a list of achievements and work history.
I was amazed when I first heard about how adding something as simple as my hobbies and interests can make the difference in getting the job or missing out on an opportunity.

Now, why don't we take a look at what I always add to my Canadian style resume to make it just that little bit more special.
Volunteering Experience
Adding any volunteer experience that you have over the years can be a great way to show off some skills that are not covered in the rest of your resume. For example, I once volunteered at a local school to help organize a food drive. By having this on my resume I can talk about my organizational skills, my ability to manage people and engage with a large number of people to reach a goal. It is usually brought up in interviews that I've had over the years so I always make sure that it stays in there.
Recommended for You:
Martial arts and fitness
Including an activity like this on your resume shows that you are dedicated and can commit to something long term. Martial arts are about a lot more than just self defence and competitions, employers know that. This can be a very useful talking point in an interview as well.
Competitive sports
I play on a soccer team and I love it! I always make sure to include this somewhere in my resume as it shows that I can be a team player. Depending on the job that you are applying for, you should really think about the possibilities and opportunities to make yourself shine in the interview.

Computer programming
This is one of my most marketable hobbies. I have only been doing it for a few years, but being able to code takes my level up a notch. While I am unable to list this under my professional skills, Showing that it is one of my hobbies shows that I have a varied skill set and that I am capable of learning new things.

In a very competitive job market, you need to do all that you can to keep things interesting and fresh on your resume. I know for a fact that I have gotten interviews simply by mentioning my hobbies on my resume. You do need to be careful that you don't over do it though. The main focus of your resume should still be on your professional experience and skills. Try to think of adding your hobbies to your resume as though you are adding just that little bit of extra flavor to your resume to make it extra special.