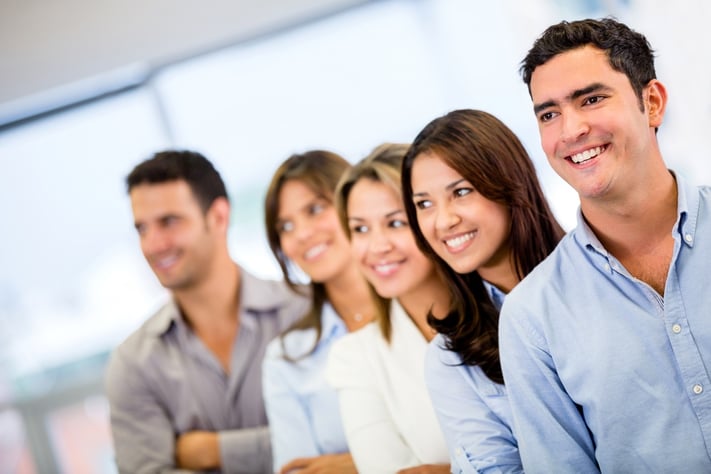 Not so long ago it used to be true that everyone who went for a job interview in Canada had to wear their best suit or professional clothing. Then once they started their new job in Canada, they would have to wear these clothes every day.
Every job is different of course and some still do require their employees to dress as smartly as possible. In many ways, this is much easier to do as the rules for what to wear at work are very simple when you have to wear business attire. Many workplaces are now adopting a business casual dress code. This can be a little problematic as it is a little vague.
So what does a business casual dress code in Canada mean?
You have to look professional and relaxed at the same time. Confused? Don't worry, I have some great tips to help ensure that you fit right into the office dress style. It is always best to dress a little smarter than you have to in the first few days, until you have figured out what people wear day to day. You can always remove a tie or unbutton the top button to make an outfit more relaxed if you need to after all.
Watch the video below to learn about a free assessment that can help you write your Canadian Style Resume!
Have a quick word with HR
The Human Resources department will be able to give you some guidelines on what you should be wearing. However, they will only be able to tell you the official dress code, which may be a little out of sync with what all of the employees actually wear. It is a great place to start but you don't need to stick to it. The best thing to do is to observe what everyone else is wearing.
Go shopping
You may be pleasantly surprised how helpful the people who work in clothing stores can be in Canada. As I was about to start my first job in Canada, I described exactly what the dress code said and I was shown a wide array of clothing options that turned out to be perfect for my office environment!
Recommended for You:
Go with your gut
You should always trust yourself that you know what looks good on you. The first few days at a job are hard enough, so being comfortable in your clothes can be a huge advantage.
Make sure you are also wearing a smile!
Yes, that might be a little on the cheesy side, but it is true. As you start your new career in Canada, you need to make sure that you seem happy. Smiling can radiate confidence and you will make a much better first impression on your colleagues.