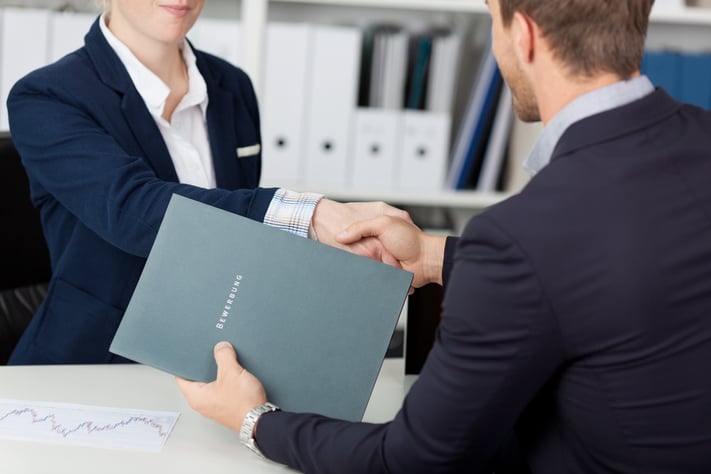 Going for your first interview in Canada can be a very exciting and nerve racking time. You should be thrilled that you have a job interview, and it is perfectly natural to be a little nervous. You will have your hands full preparing for the interview, but what do you do afterwards? Here are some great things that you should do in order to make sure that you have the right follow up and give yourself the best chance at getting the job in Canada.
As soon as the interview is over
Be careful! The interview is not over until you leave the building and walk down the street. Do not be fooled into thinking that you can let your guard down as they walk you to the door. You should remain polite and courteous to everyone until the interview is definitely over.
Now that you are alone you should whip out your notepad and write down everything that you remember from the interview. You may want to keep these notes to refer back to in the follow up email or even the next interview. If you wait until you are home you may have forgotten something crucial.
Send a quick thank you/follow up email
Now you can use those detailed notes that you made after the interview and put together a great thank you email to the person that interviewed you. It is up to you when you send this, it can be as soon as a few hours after the interview. I always prefer to send it the following morning.
Think about what you could have done better
Anything related to your job search should be a learning opportunity. If you look at your notes and think about how the interview went you may be able to discover some things that you need to improve on. For example, were there any questions that you were stuck on? If so, this is great! You can now think about a carefully worded answer or even do some research on the topic so that you are not caught off guard again.
Recommended for You:
Ask for feedback
If you do not get the job that you interviewed for, try not to be too disappointed. There are many factors as to why they chose someone else, many of them well outside of your control. You can however, send a quick email to the person that interviewed you and ask politely for some feedback. The job hunt can be a tough process, but you need to stay positive and learn from every interview as the job offer you have been hoping for is just around the corner.