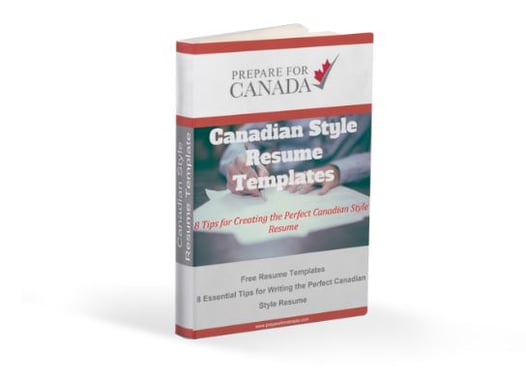 Canadian Style Resume Template
---
Give yourself the best chance of getting your dream job in Canada!
Download our free Canadian Style Resume Templates by filling out the form. You will be able to create your own resume to conform with the expectations of Canadian employers.
By using Prepare For Canada's resume style guide and following the 8 tips you can be confident that you are presenting yourself in the best possible light.
The areas that are covered in the book:
Keep it Short and Simple

Tailor the Resume for Each Job Description

Volunteer Work and Canadian employers

Social Media

Format is Critical

What Not to Include

Use Keywords

Check, Double Check, and Triple Check