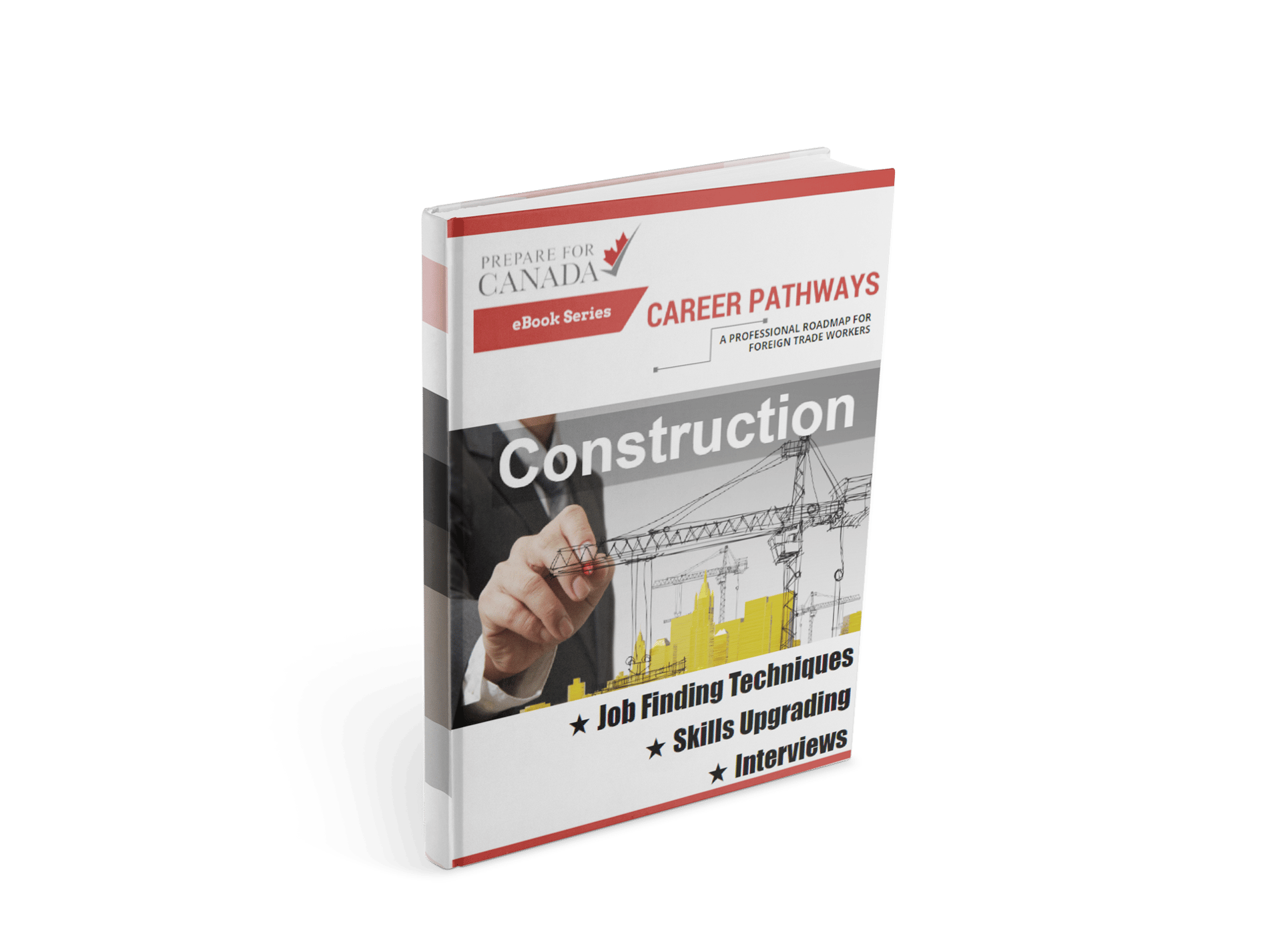 CONSTRUCTION JOBS IN CANADA
The construction industry in the province of British Columbia (BC) is experiencing considerable growth and provides attractive opportunities for foreign trade workers.
Our Construction Career Pathway Ebook will provide:
Pre-Arrival First Steps

Including job search preparation tools and labour market information. By downloading the ebook you will also get free access to government funded training programs.

Skills Development

Including tips on how to get the required certifications and licensing for construction jobs and related professions in British Columbia.

Understanding Canadian Workplaces

Featuring tips about volunteering, internships, mentoring, and job shadowing programs that could can help you in your job search and job performance.

Job Finding Techniques

Resources including links to Immigrant Settlement Agencies and tips on resume writing, interview techniques, information interviews and networking.
Complete this form to receive your Ebook.
Note – "Career Pathways" is only a guide and you will have to do more research to make a career plan that will work for you. The information listed in Career Pathways is for guidance purposes only and is up to date to the best of our knowledge. It is recommended that you contact the relevant body before taking any step.