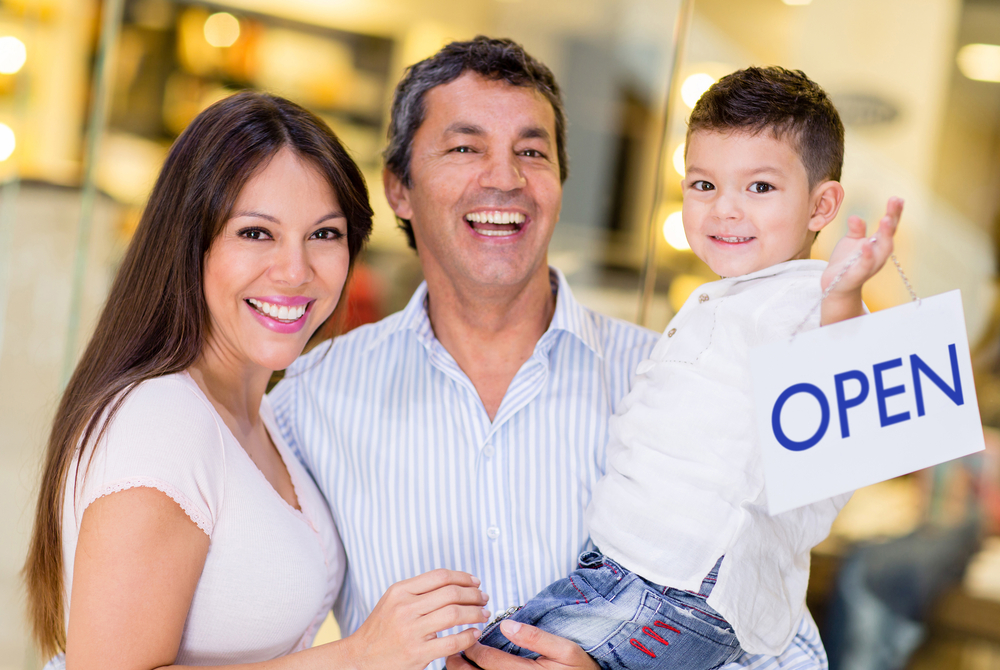 There are several ways to finance a franchise and achieve your dream of franchise ownership in Canada. If a franchise is established with a proven track record of success, it may be easier to get financing as a franchisee than as a new and independent business owner. While there are numerous financing options, you have to understand the options before you can make a decision that is best for you.
6 Financing Sources for Your Franchise
1. Cash
You have probably heard that cash is king, and while this may be true, it's not that simple when it comes to franchising. In some cases, franchisees may have the ability to pay cash from personal resources for the entire business purchase. Whether that's driven by financial situation or fear of borrowing there are pros and cons to this option.
---
Register with us to learn more about Franchising and how you can become your own boss.
---
As a cash buyer, you would have no debt and financing costs associated with a loan. This may increase your probability of success but, at the same time, it puts 100% of your investment at risk if the business falters or fails due to seasonal considerations, an economic downturn, or drop in revenues.
It's been my experience that franchisees who fail to take these and other considerations into account, especially in the start-up days, become at risk of failing when they hit any initial stumbling block.

2. Personal Savings
When financing their new business venture, many franchisees will use personal savings such as registered accounts, Registered Retirement Savings Plans (RRSPs) and Tax Free Savings Accounts (TFSAs) to finance their new business. Some franchisees have used their homes as collateral to finance a franchise. Here again, the overall risk as well as tax implications often don't make sense to finance a franchise in Canada in this manner.
3. Traditional Loans:
Typically these are bank loans and banks rarely finance franchises on an as is basis. If they do, they'll require owner equity and collateral many times more than the investment required. Additionally, many industry sectors may have reached the banks lending exposure levels or are in a specific sector that may be out of favour in some respect when it comes to traditional bank loans.
4. Supplemental Financing:
Supplemental financing solutions are great and should be examined. They can complement other financing options that can include:
Working capital term loans

Merchant advances

Equipment financing

Credit lines secured by inventory or receivables
Borrowing from family and friends would also fall under Supplemental Financing with advantages that include:
Faster way to raise capital

Lower interest rates and longer loan terms than traditional lending sources

Helpful way to overcome low credit scores
This route comes with the risk of damaging relationships with family and friends should the venture fail or loss of any of their investment.
While supplemental financing options may not provide you with all of the money that you require, they can help to complete your finance needs.
5. Franchisor Financing
In my experience, the bottom line regarding Franchisor Financing is that almost no franchisors finance their franchises in any manner. Franchisors sell franchises and either don't have or want to commit the capital to complete a sale to the franchisee.
6. Government Assistance SBL Loans:

Small businesses (including franchises) looking to purchase or improve their assets for new or expanded operations could benefit from the Canada Small Business Financing Program (CSBFP).
This government-sponsored loan program offers up to $1,000,000 ($350,000 for equipment and leasehold improvements). The program only finances equipment, leaseholds and real estate and can't be applied to marketing costs, royalties and franchise fees.
A key benefit is that 85% of the loan is guaranteed to the lending Bank by the Federal government. This means less risk to you, the borrower.
Other benefits include:
Various Floating Rate, Fixed Rate and Blended Rate Principal Plus Interest and Principal including Interest repayment options available to the borrower.

Attractive loan repayment term ranging from 7 years on equipment, 10 years on leasehold improvement and up to 15 years on real property loans

Business Loan Insurance Plan is available (certain conditions may apply)
The lender (bank) doesn't provide this free and will usually charge:
a loan document preparation fee of around $175

a $100 loan application fee

a one-time only Federal Government registration fee (2% of the loan amount which may be included in the amount borrowed)

a 1.25% Administration Fee included as part of your interest rate (not much, but something you have to factor into your debt repayment calculations).




---
Related Posts:
---
Which Financing Solution is Right for You?
Some financing options are great; some are not so great, and in fact, some bring additional risk to the table.
The bottom line with financing is that it's all about you, as the franchisee borrower and the lender. Understanding your financing options will allow you to choose an option that best meets your needs.
One solution? Seek out and speak to a trusted, credible and experienced Canadian business financing advisor who can assist you with the loan that makes sense for your situation.
The good news is that your dream of franchise ownership could be well within your reach considering the many financing options that are available to you!