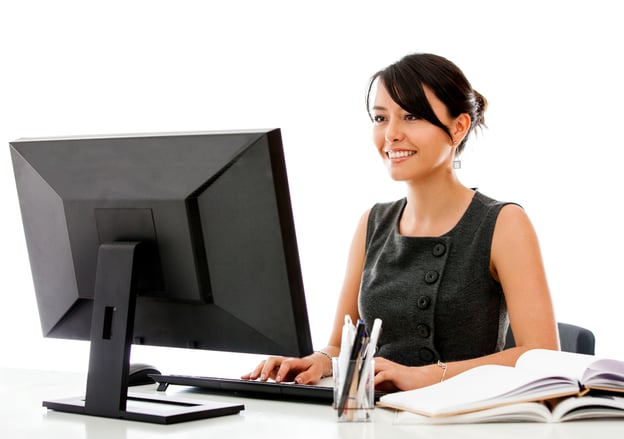 When you're excited about starting a franchise, you may want to focus on all the tasks or activities you need to complete right now. But, owning a franchise requires planning for your business to succeed. You'll benefit if you answer the tough questions now.
---
Register with us to learn more about Franchising and how you can become your own boss.
---
Your franchise business plan will help you to set goals for the future. The business plan is your blueprint for business success and creates the foundation for smooth operations. A business plan works best when you update it frequently to reflect your franchise's current status and goals.
These tips will help you to write a franchise business plan that is practical, useful, and gets financed.
Practical Tips and Hints:
1. Show your investors there is a market for your franchise's products and services.
Lenders want to be confident that there is a viable market for your product or service. A great product or service is wonderful, as long as there is a market for it.


Describe the size of the market and identify its potential market growth
Define how you can increase your market share over time
Define the demand for the product or service
Describe how your products or services stand out from your competitors and are not easily replicated
Analyze your target customer demographics (including: potential customers; total population; total households; median income; income by demographics)
2. Demonstrate your capability and that of your management team.
One of the most important factors that lenders will evaluate is the quality and experience of the management team. This information helps lenders to evaluate the skills, experience, and resources of your management team.
Identify the key leaders and their duties in each position
Emphasize the strength of the management team, industry experience, educational background, and key accomplishments
3. Prove that you have adequate financial and physical resources.
Financial projections and estimates help lenders and investors to evaluate the franchise's potential for success.


Outline your financial position, assumptions, and necessary cash flow required
Include an analysis of all costs related to the business including: rent; fees; marketing costs; and other overhead
Forecast the revenue you expect to achieve over a given period of time (update this section often to reflect actual trends)
Work with an accountant to create the necessary financial projections and documents
4. Identify any obstacles and how you will face them. Include a contingency plan to show what actions you will take for any worse case scenarios.
Be honest and realistic about the challenges that you may face. As with any business, there is risk involved and your investors know that. So, it's important to identify any potential challenges and your approach to dealing with those challenges or risks.
Challenges may include:


Increased competition
Employee recruitment and development
Operational cash flow slow down
Regulatory issues
Shifting market trends
For each challenge, include a contingency plan to show your lenders what actions you will take if this challenge presents itself. This will also show that you've considered what you will do if things don't go according to your plan.
5. Establish a plan and general timeline for your franchise.

Remember that your business plan is a living document that you need to maintain over time.


Include realistic timeframes for important milestones
Update your plan to reflect shifting deadlines or unexpected events (ie; a late opening)
---
Related Posts:
---
6. Use clear language when you write your business plan. Avoid overly technical language and write to express, not impress.
Lenders want clear and concise information about the business, the management team, and how likely it is that their money will be repaid.


Use visuals that support important messages
Include graphs, charts, and images to bring your concepts to life
Use bullet points to make important information stand out
Use simple terms and avoid industry jargon to increase clarity


Writing a sound business plan is an essential step to help you secure the financing that you require to open your new franchise. This blueprint will also contribute to your business success over time.