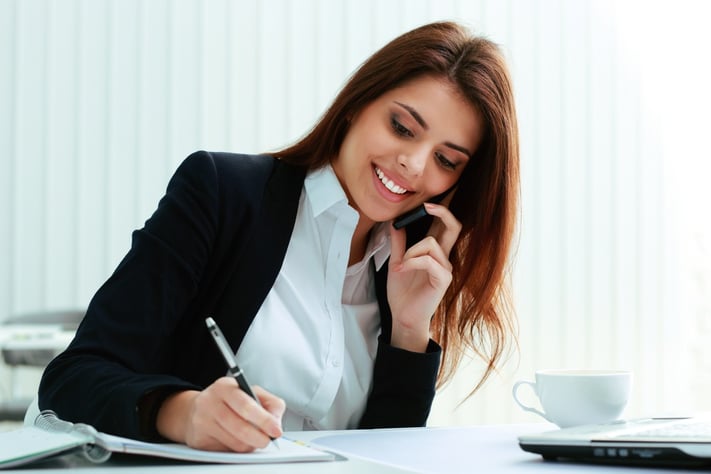 As you are looking for work in Canada you will almost certainly be asked to take part in a telephone interview at some point in your job search. I certainly was, and I was not nearly as prepared as I should have been! If you are in your home country and applying for a job in Canada before you arrive then you will almost certainly have a telephone or Skype interview.
You will need to prepare for your telephone interview in Canada as much as you would for an in person interview. There are some important differences however, and with these tips you will be able to fly through your first telephone interview in Canada with confidence and style.
1) Remember, this interview is just as important as an in person meeting
A telephone interview in Canada can even be considered more important than the in person stage of the process. Without passing this stage of the process you will not be invited in for an interview. During the call make sure that you are not eating or drinking, you should also not be typing anything on a computer.
2) Be as prepared as you possibly can
I always try to make sure that I am in a quiet place where I know that I will not be disturbed. This is very important as there is nothing more unprofessional than having an interruption that could have easily been avoided with a little forward planning. Also, if you're on your cell phone, make sure that you won't get any embarrassing notifications or there won't be any sounds coming from any of your devices during the call!
3) Make sure that you smile
I know that this may sound a little bit on the silly side, but smiling on a phone call is very important. You can actually hear the difference when someone is smiling. This will make you seem more positive during your Canadian telephone interview and even more confident. Don't believe me? Try it with a friend and you will be as surprised as I was with how effective this can be.
4) Get dressed
If you take the phone call in your pajamas, you will still be in that same relaxed mindset. You should go to the effort of showering and putting on a formal outfit. This will get you into a professional mindset. I love this tip as it always makes me feel like I am in control of the call and most of all that I am prepared.
Recommended for You:
5)Try to avoid interrupting the interviewer
This is a big one, and while it applies to in person Canadian interviews as well, it can be a little trickier to manage over the phone as you can't pick up on body language and you have no idea how to judge when they have finished speaking or are just taking a breath.
6) Keep a pen and paper handy
You may need to make notes or remember certain information for the next stage of the process. For this reason you should absolutely have a pen and paper with you when having the telephone interview.
7) End the call like a pro!
Remember to thank them for the opportunity to speak with them and if there has been no mention of a follow up call or even an in person interview you should absolutely ask about the next steps. This simple question can make the difference between landing an in person interview and missing out on a great opportunity.