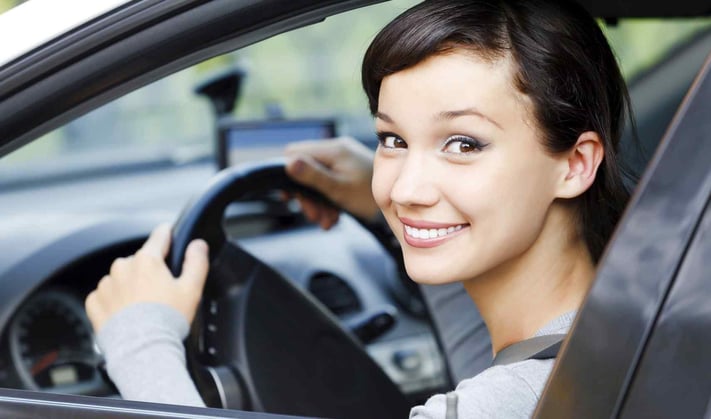 When I tell my friends back home that I have to drive to the nearest grocery store they usually laugh at me or react with a smirk. When you are used to living within walking distance of the shops, restaurants and parks, it is difficult to imagine that it could be different. Canada will prove you wrong! Even though there is always public transport available and you can always get lucky with living close to the amenities, at some point you will realize that you need a car. I am here to share my own experience and knowledge on the topic.
My story
When I arrived in Canada, I did my share of commuting to and from school, work and home by public transport. However, after busing to and from work for 1 hour and 45 minutes for a couple of months I decided that I needed a car. At that point I did not have savings to just walk into a dealership and make a purchase, so I had to look into other options that I will describe below. In my particular situation the best option was to take a loan from my bank. I got a good interest rate due to the fact that I have been a loyal customer with good credit history. I will talk about the importance of credit history in Canada very soon, so keep reading. When making a choice which Canadian car to buy when I arrive, I took into consideration many factors. Those were: my lifestyle, the distances in the area where I reside, reliability of a vehicle and where I was planning to drive.
Things to keep in mind before your arrival in Canada
So how to buy a car in Canada? Let's start with your driver's license. You might have already obtained one from the country of your origin before landing in Canada. In this case your pre arrival preparation should include checking out whether you will need to take additional tests when you arrive or all you will need to do is just to pass the knowledge test and vision test. Double check what you need to transfer your current license to an international and Canadian license. In addition to that, make sure that your current driver's license is not expired. The biggest difficulty for a new immigrant is to have all the documents from their country of origin on hand, translated and notarized.
Lease or buy?
Whether you are planning to buy a new or used car, most likely you will need to borrow funds. Your options will include signing a lease or taking out a car loan. The decision between these two comes down to how you are going to use your vehicle and what you can afford. Answering these questions can help you to make a decision:
Are you thinking about upgrading your vehicle every few years or are you planning to you keep it for five years or longer?

How many kilometers will you be driving each year?

Do the lease conditions and payments suit your situation better than a monthly loan payment plan?
With a car loan the bank can give you full amount of the car price and you will be paying it back over a predetermined time on a monthly or bi-weekly basis. You can get a car loan either at the dealership or purchase your car privately and get pre-qualified for the loan ahead of time.
When you lease a car in Canada, you make payments to a leasing company. When the term comes to an end, you can either return the car or buy it out. However there are few limitations, such as a maximum number of kilometers you are allowed to drive yearly and an obligation to service the vehicle on a regular basis and charges for extra kilometers.
Documents you need to buy a car in Canada
I am pretty sure that one of the questions on your mind is what documents you need when buying a new car in Canada. First of all, you need a valid driver's license. You can not drive a car in Canada without insurance, so you will need to get one too. In order to register a car you have purchased, you should have these documents ready: your driver's license, certificate of title of the car and certificate of sale. In addition to that, you will also be asked to provide your safety inspection number, odometer reading and license plate number.