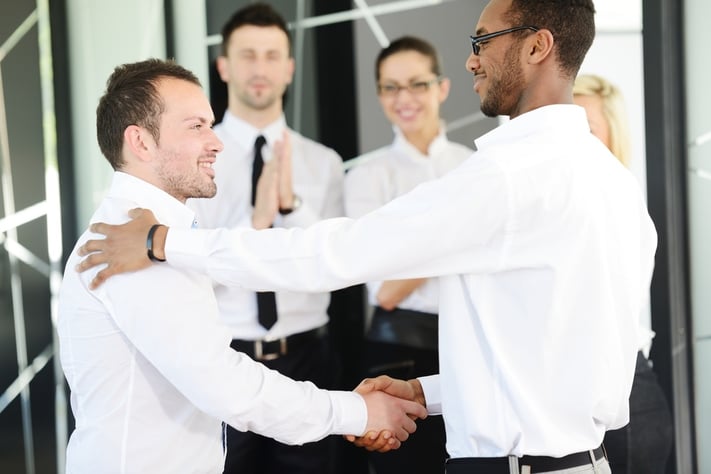 When you begin working as a brand new employee in Canada, you may find that the workplace culture is a little different to what you are used to. Here are a few little tricks that you should bear in mind if you want to make sure that you make the best possible impression with your new colleagues and have everyone on your side from day one.
Get your name out there
A lot of larger companies will not have an employee introduction session, so you will have to make one. Your first day will probably be taken up with showing you where your desk is and then making sure that your computer and phone work.
You should not wait for people to come to you, you should feel confident enough to walk around and introduce yourself to everyone and find out what they do here. You will need to meet everyone and get a sense of what it is that they do in order to know who to ask when you have a question. You will have lots of questions in the first few weeks of your new job so it is very important to make sure that you know where to look for answers. It can also be a little awkward to introduce yourself and ask for help.
Watch the video below to learn about a free assessment that can help you write your Canadian Style Resume!
Reply back to emails from day one
Don't just sit back and let emails go ignored. You need to be shooting back email responses and making an impression that you can get the job done. If an email is addressed to you or a member of your team, you need to get on it straight away.
Don't be afraid to speak your mind
You have a fresh set of eyes and you may be able to see something that could improve how the company operates. You should feel comfortable in saying what you think, but you should also consider that you don't want to badmouth anyone's pet project in your first few days.
Recommended for You:
Be Social
The lunch break is a great time to get to know your coworkers, if everyone brings a lunch and hangs out together then you should follow suit. If the workplace often goes out to eat lunch then even better, you get to explore the area around your office as you get to know your coworkers.
While all of this is good advice, you need to be on the top of your game in your new job so you should allow yourself some time to get acclimated to the new position and work environment too. The important thing is to stay as positive as you can during the whole process.