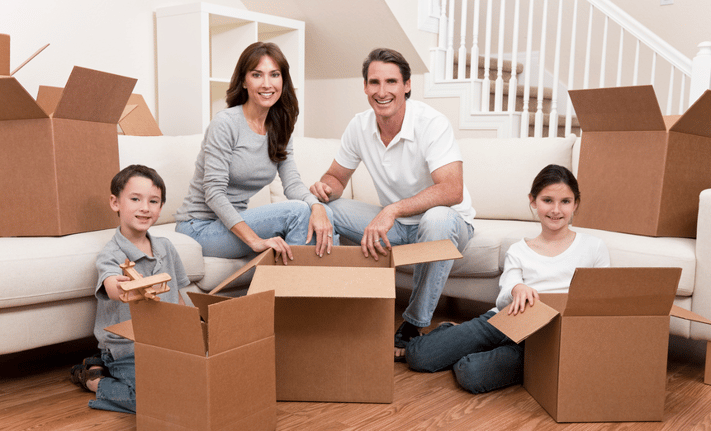 As you are about to take that long-awaited flight to Canada, the excitement and anticipation of settling permanently in your new home country of Canada is becoming very real. There is one last thing that is left for you to do – shipping your personal belongings to Canada from your birth country.
As if the stress of moving countries is not enough, you have to now make sure to bring with you, your personal belongings as well. Whether you like it or not, shipping your possessions overseas can be inevitably a painful process to go through. However, it is also something that all immigrants like me have gone through to start a new life in Canada. Take comfort in the fact that it is just a one-time obligation. If you've wondered what could be the best way of transporting your personal belongings or how to ship to Canada, keep reading further. There are, fortunately, two effective ways of shipping to Canada depending on the size and quantity of your personal goods. Based on your urgency and the cost considerations you can choose to ship your personal items either by sea or by air.
By Air or Sea?
Shipping goods by sea is usually cheaper when compared to shipping by air. However, the downside of choosing to ship by sea is that it takes a lot longer than air for the goods to arrive. Shipping by sea is a reliable option and ideal for those who wish to transfer large amounts of assets, mainly furniture, vehicles, and other bulky items. Air freight is obviously more expensive as it is a lot faster to transport your goods through cargo flights. It is a viable option for shipping a small amount of your things such as extra luggage. The one advantage of importing your personal goods via air is that you can easily travel to the nearby airport as opposed to a major shipping port.
When it comes to shipping your household belongings to Canada or anywhere in the world, one of the essential factors is to ensure that they reach you safely without any damage. Considering that there will be some amount of damage to your personal belongings at the time of shipping, if your goods are not insured, you cannot claim damages. It is understood that if you're paying to ship bulky items to Canada, then their value must be high. Therefore it is extremely crucial to pay for the insurance to ensure the safety of your belongings. Usually, it is better to consider the cost of insurance as part of the shipment cost, and not isolate them from one another. This leaves you with no option but to pay for the insurance as well, which is a good choice by all means. To determine and prioritize your budget for the insurance, always make a comprehensive list of what you are shipping and how much it would cost if you have to replace it all in Canada.
Rules and Regulations
Like any country, when moving to Canada, you have to bear in mind the rules that apply for shipping your possessions from overseas. Crossing an international border means there's, even more, to check off your list. Following a few important packing tips can save a lot of stress that comes with moving countries. Always start off by asking yourself the two most important things "What can I ship to Canada" and "what can I not ship to Canada." You can also involve your family members to make this mental checklist. Stock take your entire list of belongings and put them in a bucket list of two categories based on their monetary and sentimental value.
When entering Canada, always have a list of the goods you are shipping along with you, and the goods that will be shipped after your arrival. If you do not declare all your goods, you will be questioned by the border officials or even charged with import tax. To qualify for duty-free goods, you must have owned and used the items before coming to Canada such as antiques, appliances like a stove or refrigerator, books, clothes, furniture, hobby tools, jewelry, musical instruments, gifts, and memorabilia, etc. For big and bulky items that you cannot bring, you will need to arrange for international shipping.
It takes some amount of planning to coordinate a long-distance move. The advantage of planning ahead in time is that you will have the opportunity to manage the shipping cost in the most cost-effective way!